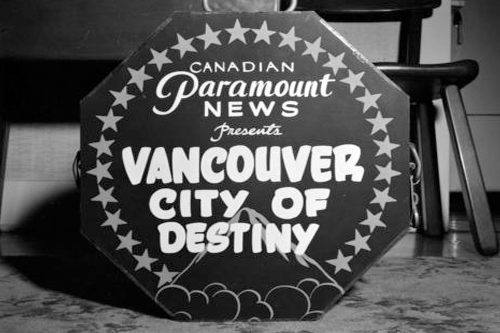 Did you know #Vancouver was the first Hollywood! You've likely never heard of Filmmaker William Harbeck. He died on the Titanic at the age of 44 over 100 years ago and was in fact the official filmmaker on the Titanic. He also happens to have made the very first film of Vancouver, in 1907. Imagine filming the first movie in Hollywood, California. Well Harbeck did that for us here in 'Hollywood North.' Incidentally, the first film in Hollywood California wasn't made until 1910 so technically Vancouver was the first Hollywood.

Vancouverites have a bit of a love/hate relationship with movie making. We know its a big industry that we should all support, but when you see the street lined with white trucks and a person at the end with a safety vest ready to stop you…well you may just get annoyed a little bit. Last year, the Mayor of Vancouver had to release a statement for the Movie Deadpool because it closed down a major viaduct that went into the city for 10 days. A carefully worded reminder of how much money the film was bringing to Vancouver and that the main actor 'Ryan Reynolds' was a hometown boy – to try and curb complaints.
https://www.youtube.com/embed/gtoQQzOoCjY
Movie 'DeadPool' with Ryan Reynolds on Vancouver Bridge
In any given day, if your going from one end of town to the other, you will be sure to come across a production set. There's even a Wiki page dedicated to film locations in and around the Vancouver area.
Perhaps you consider yourself lucky if you are making a mint off of a production renting your house or facility, maybe not so lucky if you are the neighbour.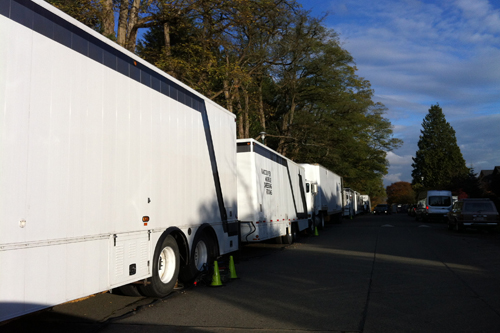 Movie Production Trucks line Shaughnessy area street in Vancouver

All Vancouverites have what I call movie-making moments…from friends' that have been extras in movies to run-ins with movie stars and more. My wife has a collection of stories starting with one of her friends', whose Dad made $500 dollars to turn off his lawnmower when "never ending story" was being filmed in White Rock in the early 80's…and yes he did try turning it on again the next day…so did all their neighbours.

She personally dodged Dr. McDreamy when he had a meltdown in the parking lot of a bowling alley in the early 90's and she was almost run over by an actors golf cart in VanDusen Gardens for the filming of 'Good Boy!' The one production movie moment that stands out for her was the Joel Schumacher movie 'Cousins' staring Ted Danson, Isabella Rossellini, Lloyd bridges and over 5 of her friends who played extras in the last 5 minutes of the movie. It was her own 'jumping the shark' moment for watching all movies thereafter…she said she couldn't take any movie very serious nearly as much after that.




My wife's 'Jumping the Shark' moment with the 1989 Movie 'Cousins'

For myself I have a personal favorite movie-making moment that recently occurred when I was driving through Vancouver. I watch none other than one of my superhero colleagues 'the Flash' cross the street with his body guards (even Superheros need protection sometimes). Got a great Vancouver movie-making moment, post them to #VYRshoots.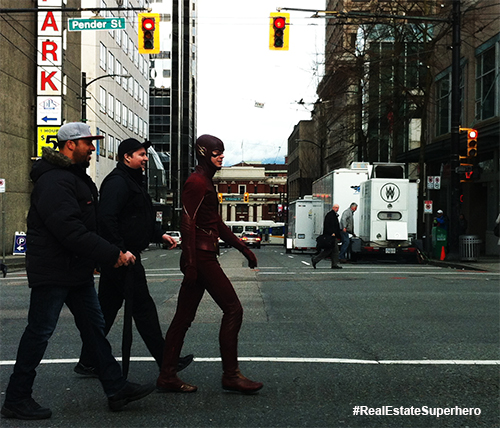 Sighting of "The Flash" The Flash TV Series
Vancouver has been used as a filmmaking location for over a century, three years after Harbecks film of Vancouver, the The Cowpuncher's Glove and The Ship's Husband, were also both shot in Vancouver in 1910.

So why is Vancouver considered a great place to film a movie apart from the beautiful scenery. Well I have it on good authority that the ever present 'cloud cover' is better for filming, we have some mega studios, serious talent, our scenery is versatile..its close to L.A. studios and our lower dollar at this point doesn't hurt either.

By now you might be wondering the topic of Harbecks first film? Well it was more like a silent documentary of Vancouver streets including Carrall, Powell, Cordova and Cambie, Robson and Davie. Harbeck set up a film camera on the front of a BC Electric Railway streetcar and started filming the city's downtown streets where you can see horse-drawn wagons, ladies in ankle long skirts, and men in bowler hats. You can see that Vancouverites got bitten by the movie making bug with the Vancouver province reporting…
"many prominent citizens were suddenly stricken with kinetoscopitis yesterday" and reassured readers that "kinetoscopitis is not nearly as serious in its effects as spinal meningitis." The article observed that "the way that prominent citizens suddenly discovered that they had business on the other side of the street and strolled across sort of unconcerned like, when they saw the kinetoscope coming was very amusing to those on the front of the car."

Can't find any reference to what exactly 'kinetoscopitis' was to Vancouverites back then but it would seem to be either a joke or a new medical term for something akin to 'deer in headlights' that didn't exactly take off. Oh well, we can't be first at everything!
All this talk about moving making in Vancouver neighbourhoods means that I really have to mention our independent neighbourhood movie theatres. Alas, most are now being taken over by developers for their property value or they have surrendered themselves to the digital era and to mega theatres. How people watch movies has changed and the small independent theatre fast becoming extinct but I have to say I love the art deco design that adorns most of the facades and despite being a real estate Ambassador I do like it when old neighbourhood theatres get repurposed while still keeping their character like Cloverdales 'Clova Cinema' which served as a frequent backdrop in the TV show 'Smallville' is now a Church. I've been in it, and I have to say they have preserved the authentic feel of the original theatre. Metro Vancouver has had its fair share of small independent theatres. Most are slowly closing their doors. Here are just a few…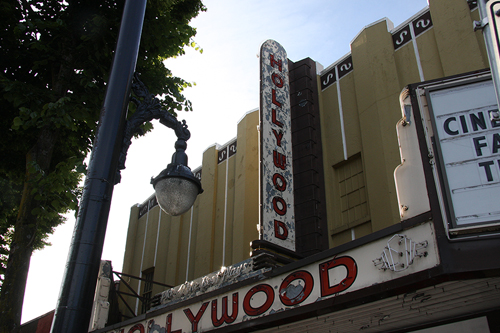 75 years family owned & operated in Vancouver's Kitsilano neighbourhood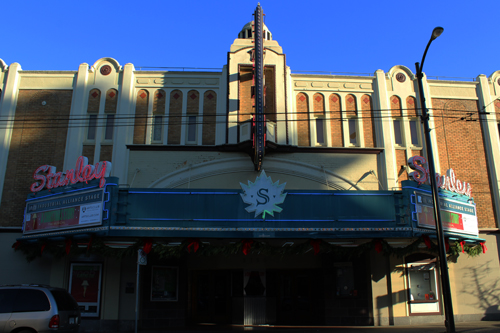 The Stanley Theatre opened in 1930 in South Granville is now used by the Arts Club Theatre Company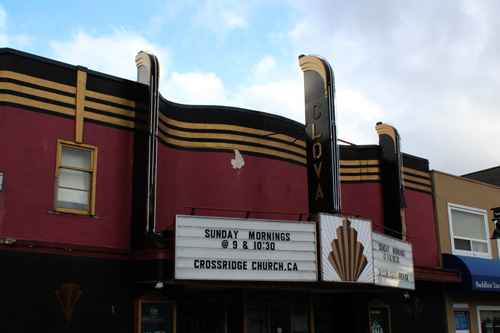 Clova Cinema opened in 1947 and shut its doors in 2014. Its now home to Crossridge Church